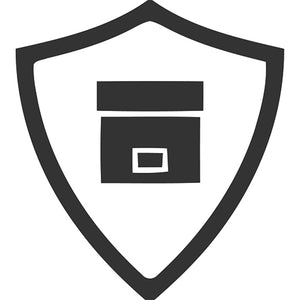 Grill Rescue offers a USA Shipping Guarantee for an additional fee of $1.99-$2.99 for domestic orders. This guarantee ensures that your order will be delivered to you one way or another. If you choose to opt in to the Shipping Guarantee, you will be entitled to the following benefits:
If your package is damaged in transit, we will cover the cost of a reshipment. Simply call our customer service department to file a claim and request a free reshipment.
If your package is lost in transit and is never marked as delivered, we will cover the cost of a reshipment.
Please note that the Shipping Guarantee does not cover the following situations:
If your package shows as delivered, you will need to contact the carrier (USPS/UPS) that you chose to file a claim. At that point, it will be their responsibility to resolve the issue.
Flavor or taste dissatisfaction.
Damage caused by weather, temperature, or humidity.
Seizure or destruction under quarantine or Customs regulations.
You have 14 days from the day your package is marked as delivered to contact us about any issues with your shipment. After this two-week period, we cannot refund or replace your package.